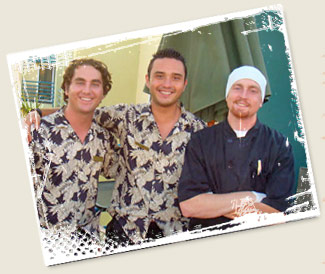 Work & Travel USA - Now Available for 12 month stays!
Work & Travel USA allows eligible Uni or TAFE students and recent graduates to work in the USA for up to 12 months (and to travel at the end of their working period for up to 30 days).
The flexible way to travel!
You choose the departure time that suits you and you can work in positions across a range of industries and earn a wage to help you offset the cost of your trip. The type of job is up to you – you can even move between jobs while you are there. (Fancy six months in the mountains and six months in the city? This is a great way to do that!) We offer help finding a job (or jobs) if you need it – for no charge or obligation. Or, you can choose to find a job yourself – before or after you arrive in the US.
Use your earnings to travel around the stunning and varied landscape of the USA: Snowboarding in Colorado, celebrity-spotting in Los Angeles or taking the ultimate road trip across the US. The options are endless!
CIEE will be the sponsor for your J-1 visa. We have been running the Work & Travel USA Program for many years and work closely with our partner in Australia (Student Placement Australia) to make sure that you have the time of your life.
SPA & CIEE work together to help you to prepare for your experience, obtain all your necessary work documents, and provide emergency backup service throughout your program. Have a look around our site and contact us if you have any questions. We look forward to seeing you state-side!